Global Activities
Overseas expansion
Imuraya Group in Japan, China and the US has been promoting business activities individually and pursuing the synergy by inter-group collaboration. IMU actually has been importing products produced by IDF to the US domestic market.
Imuraya Group Co., Ltd. provides operation support, technical assistance to overseas Group companies from Japan. The company also develops and expands the export of made-in Japan products to deliver Japan quality to all over the world.

Development of overseas Business
| | |
| --- | --- |
| 2000 | KYO-NICHI IMURAYA FOODS CO., LTD. (JIF) was established in China |
| 2006 | IMURAYA (BEIJING) FOOD CO., LTD. (IBF) was established in China |
| 2009 | IMURAYA USA, INC. (IMU) was established in Irvine, California |
| 2012 | International Business Department was established in IMURAYA GROUP CO., LTD. |
| 2015 | IMURAYA (DALIAN) FOODS CO., LTD. (IDF) was established in China |
| 2018 | IMURAYA (BEIJING) CORPORATE MANAGEMENT CO., LTD. (ICM) was establishedin in China. |
Participating in trade shows
We have been participating in food trade shows actively. Besides the shows in Asian countries like Thailand, Taiwan, Hong Kong, China and Malaysia, we did market research in Vietnam and Singapore. As a result, the sales of products such as Yawamochi ice cream and "Yokan" are increasing. We continue introducing our products from Japan to the world under the slogan of "Create a smile from its enjoyment".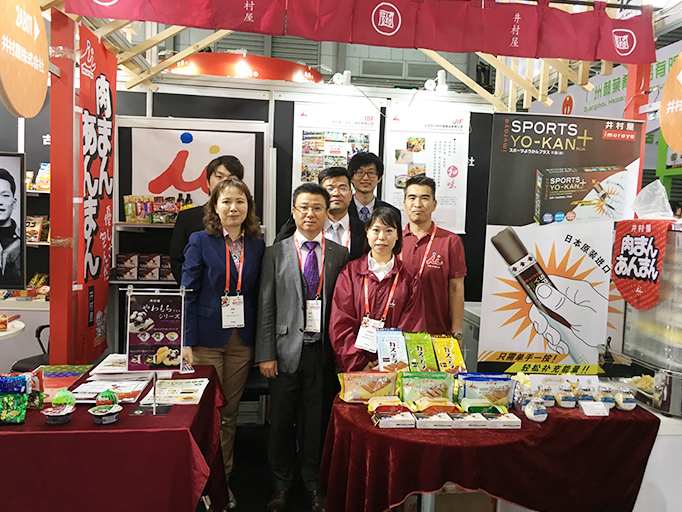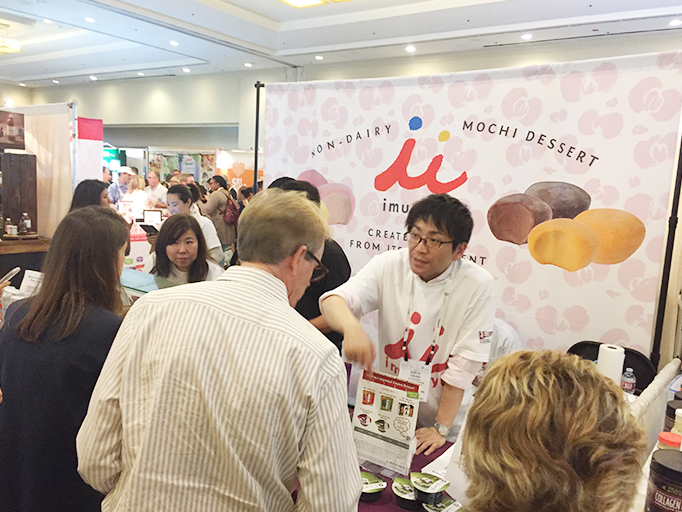 | | |
| --- | --- |
| March | Natural Products Expo (Anaheim, USA) |
| May | THAIFEX (Bangkok, Thailand) |
| June | FOOD TAIPEI (Taipei, Taiwan) |
| August | FOOD EXPO (Hong Kong) |
| September | FHM (Kuala Lumpur, Malaysia) |
| November | FHC China (Shanghai, China) |
"Nikuman" and "Anman" (steamed bun)
At a trade show in Hong Kong, we served steamed buns, which are imported from Japan, fresh from the steamer. We also displayed steamed buns manufactured by IMURAYA (BEIJING) FOOD CO., LTD. at a trade show in Shanghai, China. They both received a favorable reputation. Utilizing our manufacturing method over 50 years, we continue to appeal our steamed buns in overseas.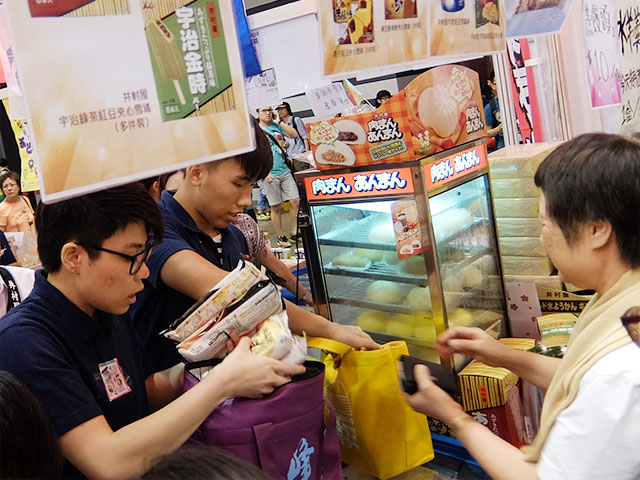 Frozen Wagashi (traditional Japanese confectionery)
Frozen confectioneries manufactured in Japan and USA are widely sold in food service and retail. We got good reviews from buyers at trade shows in other Asian countries, that a high-quality Wagashi can be eaten easily after defrosting in room temperature. We are introducing Washoku culture to the world and hoping "Daifuku" (Mochi with Azuki bean paste) will be popular all over the world.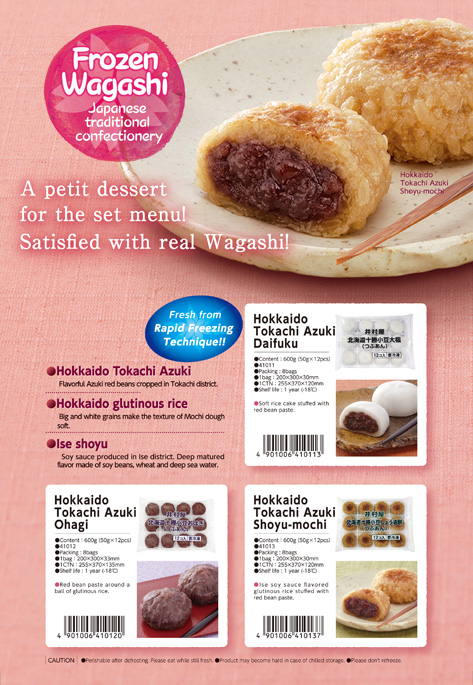 Yawamochi Ice Cream Matcha flavored
"Matcha" and "Mochi" have been widely recognized in these days. Yawamochi ice cream, using Japanese main traditional ingredients, is so high rated that it is adopted at convenience stores in Hong Kong and Taiwan. We are introducing Japanese tradition through one of the familiar dessert, ice cream.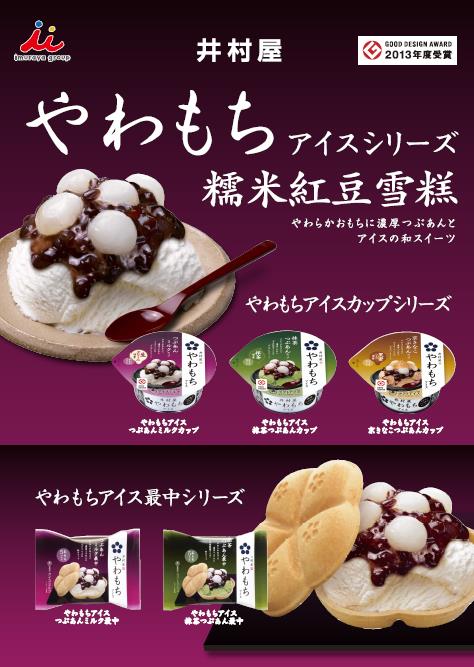 Halal certification
IMURAYA FOODS CO., LTD. has acquired the halal certification from Japan Halal Association (NPO organization) in 2014. The certified products are mainly Japanese raw materials such as Bonito and Kombu extract powders. We are working on activities to provide safety and secure foods to Muslims both in their countries and in Japan.